Meet with an Advisor to get Started
It's Your Future: Build a Financial Picture That Fits Your Goals
Look at the big picture. We assess all your financial needs and challenges and help you achieve your goals. We guide you through retirement planning, investing strategies, tax issues, dealing with employee stock options, and more. This is valuable throughout your life, but especially when you near major life events, such as paying for college, buying a house, getting married, having a baby, adopting a child, retiring, or inheriting assets.
Fiduciary
We believe wealth is created not only in the public markets, but also by private businesses.

Greater ROI
We make sure you have greater return on investment on a long term.
Certified Advisors
Our commitment and obsession is to educate and inspire on how to maximize your wealth.
We've been clients since 2013 and have found Weinch Capital's team to be very professional, friendly and always helpful. We are treated with respect and are as important to them as anyone, even though our portfolio is moderate in size.
Our portfolio has been well managed, and every facet well explained. It was very helpful to have our complete financial portfolio reviewed and have their expert input as to what we needed to a greater financial future.
Switching to a New Career
Shortly after we lost our job, we have benefited from the advice from Weinch Cap. it provided great support in this transition. As a young couple, the preparation of a financial plan, wealth creation, and estate planning are crucial.
Experienced Advisors Committed to Your Goals.
We have more than 20 years of experience in Wealth Advisory. We've worked with clients, big and small, personal and corporate and we're passionate for new challenges.
No matter what is your context, we are transparent, we care, and listen at every step of your journey. Our approach is tailor-made to the goals needs and desires of our clients 
Financial Planning
Let us reduce your stress about money and help you build a nest egg for your long-term goals.
Retirement
We all want a worry-free retirement. It's never too late or early to start planning it.
Lifestyle
Do things that make you happy and feel good. We take care of the rest.
Investing
Are you working for money? Let's reverse that process and make money work for you.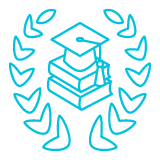 College Planning
We work with you to help students make college choices that meet financial needs.
Estate Management
We deal with the appraisal, acquisition, development, or management of a property.
Insurance
Our professionals will represent you in your research for the best policy for your needs.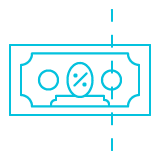 Tax Management
We find ways to lower your tax burden and maximize your wealth and earnings.